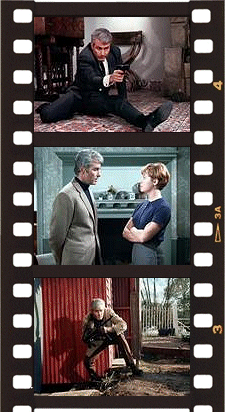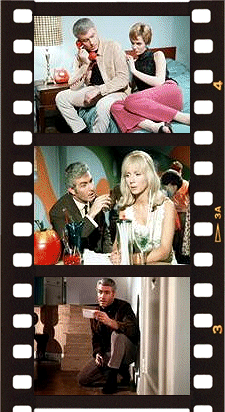 A British action series produced by ITC, filmed in and around Pinewood Studios (Sound Stages J and K) and on location in London, England during 1966 / 67. There were 30 colour one-hour episodes, originally screened from September 27th 1967. The eponymous hero was McGill, a former CIA agent, who had been framed and tossed out of the agency. He became a freelance operator working in Europe, using his skills as a private eye.

Several years prior to becoming a private detective he was third in the chain of command of the European network of the CIA. His immediate superior, Harry Tysson, instructed him to allow a scientist named La Forbe to defect to Eastern Europe.

Soon after, Tysson himself was believed killed in a plane crash in the Mediterranean. McGill was then branded a traitor and dishonourably discharged. He later discovered that the situation had been engineered by the CIA to place La Forbe as a double agent – and that Tysson didn't die.

However, to reveal the truth would probably result in the death of the double agent and his former boss, who is also undercover. McGill remains in Europe, with no permanent home, carrying a suitcase with a change of clothes and a gun. For a £300 fee he takes on a variety of dangerous assignments and receives no help from the authorities or his former colleagues.

Sir Lew Grade had noticed actor Richard Bradford in the film 'The Chase' and offered him the part of McGill (the character's first name is never revealed). The Texas-born actor had studied at Lee Strasberg's Method Actor's School and his hair had begun to turn prematurely grey at the age of 16.

He portrayed the character of McGill as a humourless man, but a person sympathetic to the plight of others, with his own code of honour. He is assigned to track down blackmailers, kidnappers, assassins, gold thieves and foreign agents in cases which take him as far afield as Portugal and Africa.

Guest players in the series included Judy Geeson, Donald Houston, Felicity Kendall, John Gregson, Donald Sutherland and Barbara Shelley.