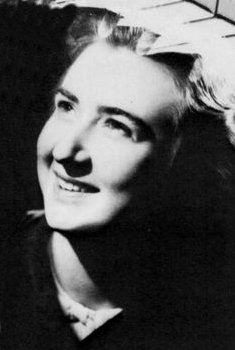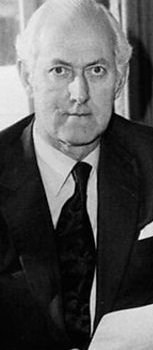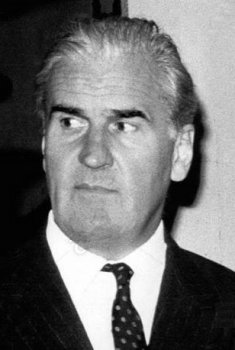 Not a particularly lucky ship, 'Cheeta I' was in trouble again on 9th January 1963 and, after drifting in pack ice to the north east of Saltholm island, she was towed by tug to the Malmö Yacht Club harbour at Limhamn.

In 1964 Britt Wadner bought the larger vessel, 'Cheeta II', from the defunct Radio Mercur to continue broadcasting as Radio Syd and, in August, after repeatedly being summonsed and fined for offences against offshore broadcasting laws, she was finally sentenced to prison for one month. Amazingly, due to curiosities in Swedish law, she was allowed to continue recording broadcasts for the station from her cell in Anstalten Hinseberg, Örebro, during her incarceration.

While all this was going on, Ronan O'Rahilly had also quietly been putting his own plans into action. Although generally credited as the 'founder' of British pirate radio, he had acquired the Atlanta business plan from Allan Crawford and shared it with associates, using it to formulate a plan for their own station. He had met Allan Crawford in his office in 1962 to discuss the Atlanta project and persuaded him that his father's port in Greenore, Ireland, would be ideal for adapting his radio ship in secret. In return for the offer, Crawford discussed all his plan details, covering registration flags, costs, financing etc.

O'Rahilly was the son of a wealthy Irish industrialist, but had the possibly greater 'claim to fame' of being the grandson of Michael Joseph O'Rahilly who was a co-founder of the Irish Volunteers, later to evolve into the Irish Republic Army (IRA), and who had been immortalised in a poem by W.B. Yeats as 'The' O'Rahilly. The already wealthy 41 year-old revolutionary was killed while charging a British machine gun post in Dublin's 1916 'Easter Rising' and the place where he died had been re-named O'Rahilly Parade. The rebellion led to the formation of the Irish Republic after centuries of British colonial rule. Anyway, I digress……

Ronan had been involved in several enterprises, including running an acting school in Knightsbridge in the late Fifties called 'Studio 57', one of his students there being a certain young man called Simon Dee (Dee was later to leave his £45 per week job with an estate agent to join Caroline as a DJ at £15 a week). By the early Sixties, now as a Soho night-club owner ('The Scene' in Great Windmill Street) and a music industry entrepreneur who had been finding it nearly impossible to get airtime for his artists (particularly Georgie Fame) on UK mainland stations and Luxembourg, he badly needed a way to break the monopoly enjoyed by the 'big four' recording companies Decca, Philips, EMI and PYE. Inspired by Radio Veronica, he had seen the answer to his problems in the creation of his own radio station.